PROBLEM – Where there are problems there are business opportunities to be tap.
For a country with over 200 million people, there is an astonishing 56.3% unemployment rate by National Bureau of Statistics. Low financial investments to boost technically skillsets for small businesses or ideas to scale.
Andela, a global job placement network for software developers, founded in Nigeria is the biggest Tech training platform in the country, which has raised 24 million dollars and generated over $1 Billion dollars in revenue. They plan to train over 100,000 Techpreneurs in the next Ten years and that's not even 1% of 200 Million population.
Youth find it very difficult to start a business, extreme low road map for success for them to breakthrough or venture into entrepreneurship. Tech skills are highly demanded to automate solutions for Africa problems, worst is that there are abandoned Biotech school projects which can be ignited to generate billions in dollar, from Agriculture food waste solution.
Training capacity for Techpreneurship solutions are highly demanded due to very low statistics to low job creators, competence and revenue.  It is difficult for them to bootstrap due to inflation in the country, lack of support and unrealistic investment in the country which cripples the generation of the country.
Onimowo Emotu is an Author, visionary, passionate about Leadership and Entrepreneurship towards market transformation and problem solving, as a tool to create Economic Boom and growth for Africa, founded Davinci codes Africa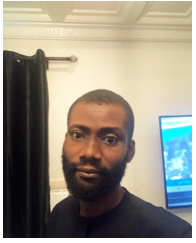 We have made this easy with our team out market research and deep insight with country developed has to do with founding principles through market size, problem solving and realistic investment and risk management.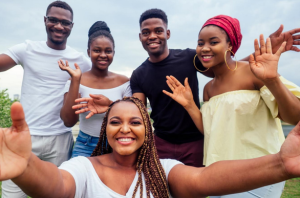 Vision Statement:  To train Africans to be develop techpreneural skills that will solve problems in Africa.
Davinci codes Training platform, which offers computer IT trainings in Entrepreneurship, to equip them to be Techpreneurs/biotech dedicated to coding skills fitting for global standards .
We currently gain partnership with one of the biggest Tech event and collaboration from silicon valley and we want to put a positive mark about Africa using Tech to solve African challenges. There are currently amazing platform where we want digitalized African museums, food waste solution of over 80 billion tons solution which went viral by Atume Emmanuel, first Nigeria Hero game creation, solar architecture inventions, and a lot more problem solving ideas across Nigeria and tech solutions to attract tourist and investors from across the world.
We also invest in SMEs as we gradually run our MVP to open accounts for the unbanked citizens as we scale with a 70 registered account to be developed and invested in.
Our Marketing edge is to be at the very location where our Techpreneurship program currently run online and currently will be opened at the very center of 3 Top in Nigerian colleges a minimum of 500 Techpreneurs in 3-6months encouraging student and college graduate to get into our Techpreneurs Institute.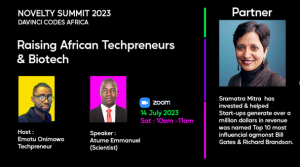 The population in Africa is on the rise. This is the reason America, China and Russia are competing investable offers in the continent.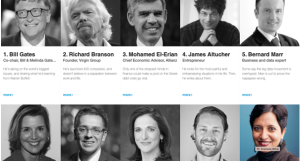 Kindly call these numbers for details: +2348089360880, 09114605727
For investors to invest a stationary institute and seal investment agreements, kindly call: +2348089360880, 09114605727