The Balmoral Group, Nigeria's biggest household name in the entertainment and event management space, has unveiled its newest events venue masterpiece, a convention center at the Sheraton, Ikeja, an innovative event solution platform, Kwavu, and a year-end family-centric event, Kultureland.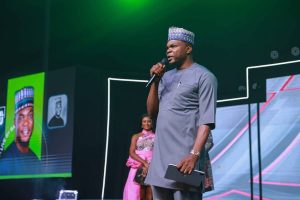 The unveiling event which had in attendance celebrities, partners, and friends of the group, bears witness to its growing impact within the entertainment space.
With the ultra-modern convention center at the Sheraton, Ikeja, Balmoral Group continues to revolutionize the event venue space in Lagos. As a purpose-built event center, designed with the versatility to cater to a wide range of events, the new convention center offers modern and flexible spaces, enabling event organizers to customize the venue to suit their specific needs, while remaining easily accessible.
As a 360-degree event solutions business, Balmoral Group has launched its new innovative seamless, efficient, cashless, scalable, smart, global standard, and user-friendly event e-ticketing platform, Kwavu. Using Kwavu, event organisers and ticket buyers, would be able to sell and purchase e-tickets to events respectively with ease and convenience on a secure platform.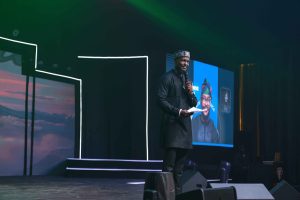 To complete the trio of its exciting new offerings, Balmoral Group also unveiled Kultureland, a game changing, family-centric, experiential, one-stop fun and entertainment event that will be situated in the heart of Eko Atlantic Energy City. Kultureland will be the ultimate destination for thrill-seekers, families, sports enthusiasts, and those in search of world-class entertainment from 16 December 2023 to 3 January 2024.
Speaking at the event, Dr. Ezekiel Adamu, the Managing Director and Chief Executive Officer of The Balmoral Group said "The Balmoral Group remains committed to curating exciting, money-cannot-buy experiences through its event venues and innovative platforms. While our unwavering focus remains on our customers, we are desirous to continue delivering amazing value to our customers and partners."
"With over 15 years of event space management, the launch of our new convention center at Sheraton, Ikeja, is a testament to our commitment and drive towards providing unique and exciting event spaces that cater to a diverse range of events in Lagos," he added. "In the family entertainment space, Kultureland will provide three weeks of non-stop, engaging, fun, and memorable activities in an environment that is safe and secure.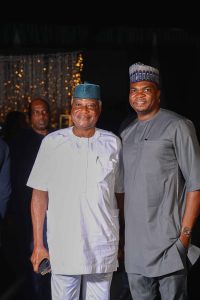 This would be made possible through our collaboration with the Lagos State Tourism Board and entertainment powerhouse, Paramount, whose kids and family entertainment channel brand, Nickelodeon would be on hand with some of their favourite character shows.
And to bring it full circle, our innovative event solution platform, Kwavu, aims to disrupt the ticketing space through our efficient, smart, scalable, user-friendly and convenient e-ticketing system. We are excited at the opportunities that exist within the event venue, entertainment and e-ticketing solutions space that we, the Balmoral Group, would continue to tap into to create value for all stakeholders," Adamu concluded.
Highlighting its collaboration with the Balmoral Group on the Kultureland event, the Director General for the Nigerian Tourism Development Authority (NTDA), Folorunsho Coker, said "We are proud to be associated with the Balmoral Group in their quest to create a family funfair event during the festive season in a safe and secure environment.
The entertainment value this would offer to families in Lagos and the neighbouring states ensures that family bonds get stronger in an atmosphere saturated with love and warmth. The NTDA remains committed towards ensuring that Nigerians are able to enjoy the opportunities that Kultureland offers as it seeks to grow the tourism potential of the nation."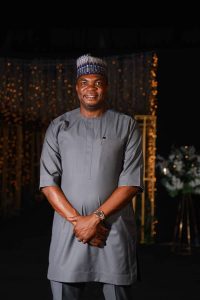 Dr. Bada Akintunde-Johnson, the Country Manager, Paramount, also lent his voice to the collaboration with Kultureland adding that "Paramount, through its youth, kids and family channel brands, MTV Base and Nickelodeon respectively, are excited at the collaboration with Kultureland to create unforgettable and exciting experiences for many of our fans, viewers and friends during the festive season.
This year, we will have ten (10) days of character shows featuring some of the most exciting characters from our stable, while also exploring the opportunities to co-execute memorable parties and concerts. At Kultureland 2023, we'll bring to life and unleash the power of content that our brands have been synonymous with."
With the unveiling of its new three-fold offerings, the convention center at Sheraton, Ikeja, innovative e-ticketing solution, Kwavu, and Kultureland event in December, the Balmoral Group is set to further solidify its footprints in the entertainment space in Nigeria. It continues to demonstrate its belief and trust in the economic business environment, despite the many challenges the sector faces.
The Group is not resting in its oars as it continues to create unique and enthralling entertainment experiences for a diverse audience as well as economic opportunities for brands and businesses alike.