The CEO, Akinboni Koleola Benson led his Under 8 and 10 lads to a 2day trials at the renowned Chelsea Football Club in the United Kingdom.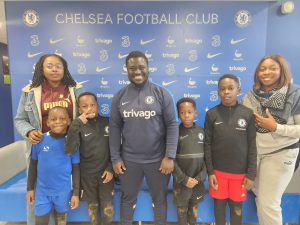 The trials started immediately after the Easter celebrations on Tuesday 11th April 2023 and ended the next day, Wednesday 12th April 2023. The trial is basically to show Nigerian young talents to the world and prepare the younger generations for a better future in the world of football. The internationally certified coach took four young skillful Nigerians to the trial and they successfully participated as well as progressed to the next stage. Congratulation lads!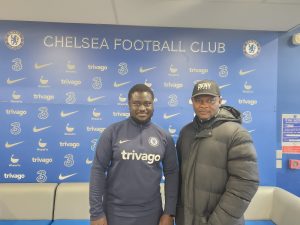 Makinz Sports Promotions Ltd/Makinz Football Academy also organised and participate in the Annual United Kingdom Football Competition, Manchester and the United Kingdom Football Trials in West London.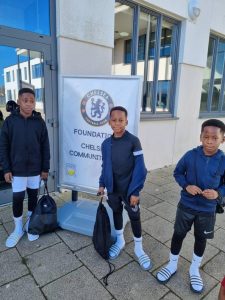 The football company also organizes the quarterly FOOTBALL SCHOOL for kids ages 6-15years; Easter, Summer and December Football School. Makinz Sports Promotions Ltd consults for some notable private schools in the FCT Abuja.
The 3rd Edition of the Easter Football School for ages 6-15years is currently going on in the FCT Abuja.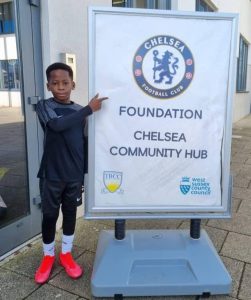 In 2022, the prestigious sports institute successfully sent some of her Under 21 players to Greece and Turkey to pursue their football career. Makinz Sports Promotions Ltd also led two Under 11 players to the United Kingdom football trials in South London.
The Sports company is currently preparing for the 2023 edition of the Annual UK Football Trip and UK Football trials in summer.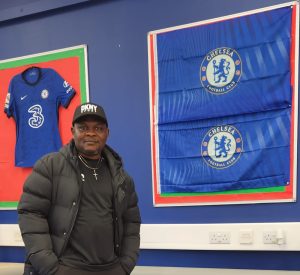 At Makinz, we are committed to the Nigerian project of exporting young skillful Nigerians in the round leather game to the world.
Talk to us today! COYM!
Enquiries: Call/Chat 07016339239.